Anna Diggs Terrorists?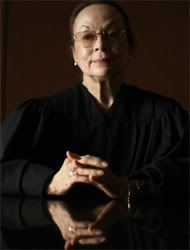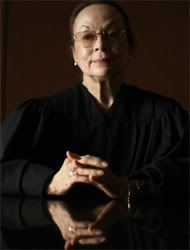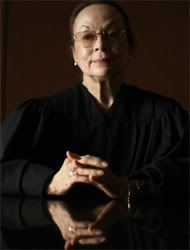 Why do I find it difficult to identify with the "Civil Rights Establishment?" It is because of incidents like this. This is just more proof that they have outlived their usefulness, and we're getting dimininshing returns. The "Civil Rights Establishment" is a very close relative to the counterculture movement of the '60s. What this means is that many of the people of that generation (CR) also have deep hostility against great institutions of the day. The favorite target, and ever-present source of all evil is, once again, the USA.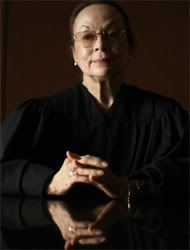 Anna Diggs Taylor has the esteemed distinction of being the first black American woman named chief judge of Eastern District of the United States District Court. She no longer holds that position, but still serves as a judge on the same court.
Anyway, this woman of great stature and groundbreaking abilities has ruled that the NSA wiretapping program, designed to defend the US against attacks by hostile non-state actors (Aka Terrorists), is unconstitutional.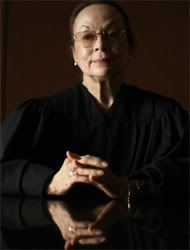 The essence of this issue is that the monitoring of communications to and from foriegn destinations are part of the president's duty to defend us against outside attacks. No one in the US making connections to another person in the US has been target by this program, and until the story broke last December, none of the "Loyal opposition" complained about the program.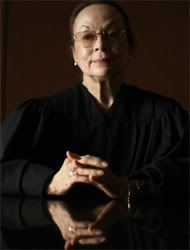 This is all just another case of people trying to weaken GWB. What they don't understand is that as they weaken him, they create loopholes for "evildoers."
Pathetic.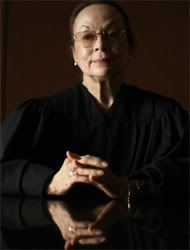 Labels: Useful Idiots